http://www.mb.com.ph/articles/392419/2-freed-abu-sayyaf-undergo-debriefing-camp-crame#.
Anonymous PHL hits PNoy website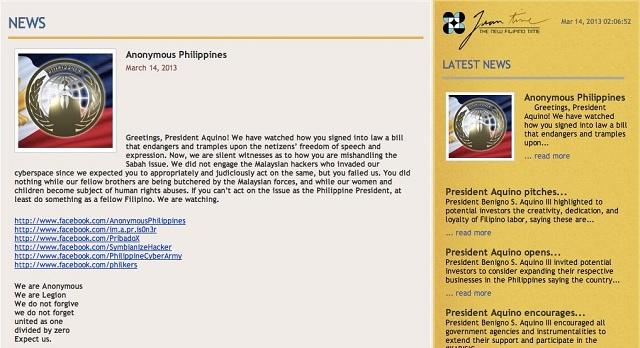 Anonymous Philippines bypassed high-level cybersecurity defenses and defaced the official website of President Benigno Aquino III early Thursday, March 14. The group criticized the president for his apparent inaction over the Sabah territorial dispute, in which dozens of Filipinos have reportedly been killed by Malaysian security forces.